Admissions: 757-383-7788 ext. 3 | Salon Services: 757-383-7790
1920 Centerville Tpke #114, Virginia Beach, VIRGINIA 23464
About Our School
About Rudy & Kelly Academy, A Paul Mitchell Partner School
Contact us! (757) 473-9797 | 1920 Centerville Tpke #114, Virginia Beach, VIRGINIA 23464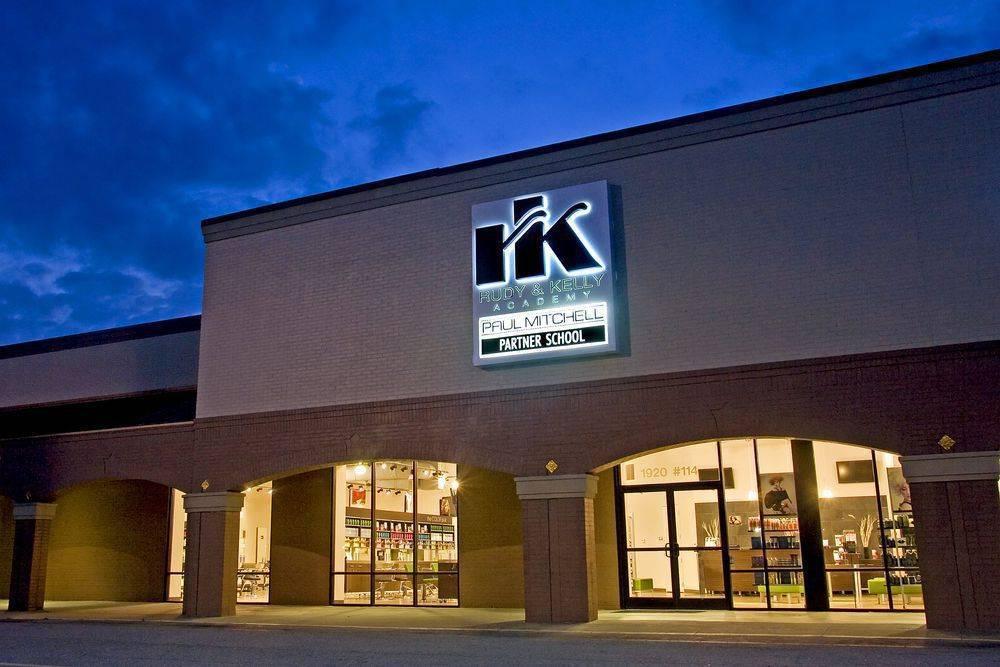 The story of Rudy & Kelly Academy begins back in 1997 when the doors of our Virginia Beach beauty school opened for the first time. Then, just like now, providing industry-leading cosmetology education to students (who we call Future Professionals) was at the center of every course offering. Seeking to add further legitimacy to the quality of knowledge and skills taught in our cosmetology program, the team at Rudy & Kelly Academy partnered with Paul Mitchell Schools in 2004.
Aptly named Rudy & Kelly Academy, A Paul Mitchell Partner School, ever since, our beauty school boasts an 18,000 square-foot educational space nested within the popular Woods Corner Shopping Center. This retail shopping space location, serving everyone from Virginia Beach and Chesapeake to Norfolk and the surrounding cities of the Tidewater area, provides a high-energy atmosphere coupled with all-around convenience to students and salon guests alike.
Supported by a beauty school staff bursting with industry experience and expertise, we were honored to receive the Paul Mitchell Schools Education Award in 2009. No small feat, this award recognizes the beauty school within the entire Paul Mitchell Schools network - over 100 schools now - that achieved the highest level of overall educational excellence.
Just as all of us at Rudy & Kelly Academy, a Paul Mitchell Partner School, take pride in delivering the highest quality education to our beauty school students, community support and social responsibility aren't far behind. Free Hugs Day, an annual event meant to brighten the days of passersby with - you guessed it - free hugs, generated such a buzz that it was a featured community story in The Virginian-Pilot. Furthermore, our beauty school earned notable praise (and news coverage from WAVY 10TV) for class curriculum that included teaching Future Professionals how to identify the signs of skin cancer on the scalp.
Your cosmetology career awaits right at the corner of Kempsville Road and Centerville Turnpike! Take your first step by learning more about our cosmetology program or even submitting an application today!